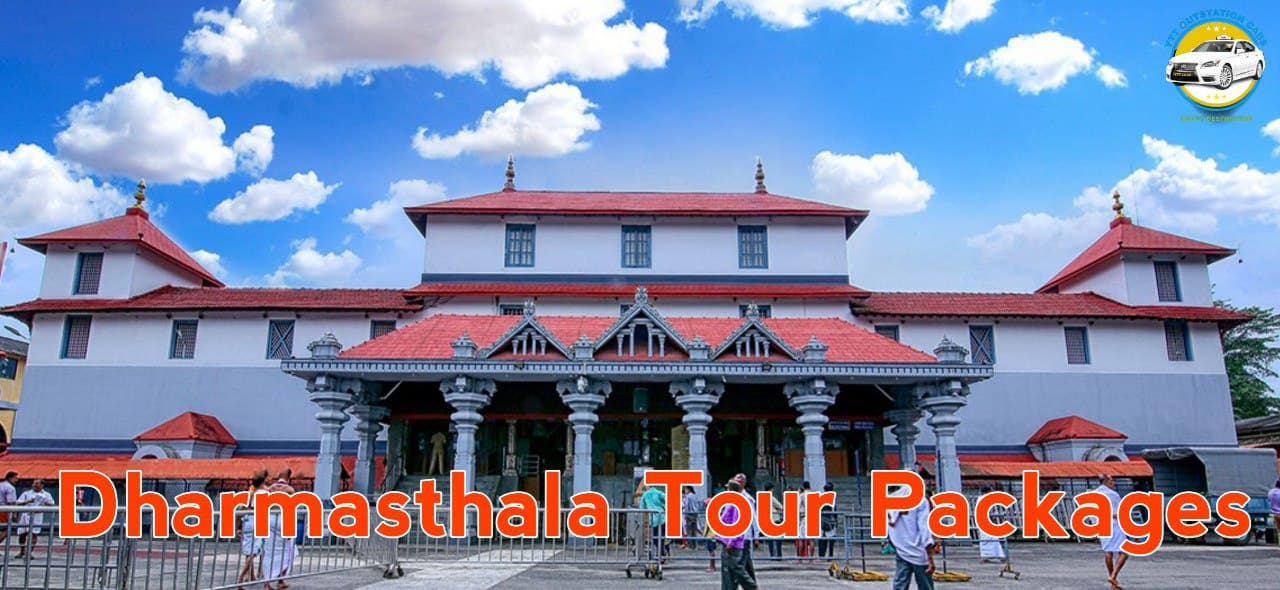 Bangalore to Dharmasthala Cabs | 2 days Trip from Bangalore to Dharmasthala
Sudhakar RCS ,

Why book a Cab using Outstation Cabs from Bangalore to Dharmasthala.
We are very easy to book online and have years of experience.

We have zero cancellation charge on the booking policy, which allows our customers to make changes in their plans without hesitation.

To ensure customers' safety, we have sanitizer equipped cabs, practice social distancing, and the driver also wears masks.

We have one of the most trusted Car Rental Services in Bangalore to Dharmasthala.

We do not take any advance payment for bookings, neither we charge any cancellation fee to our customers.
Bangalore to Dharmasthala Round Trip Taxi

Outstation Cabs offer you the best deal for any car you want to rent from Bangalore to Dharmasthla and from Dharmasthala back to Bangalore.

Here, at outstation cabs, we offer you a wide range of vehicles to choose from, according to your needs. We have hatchbacks, sedans, SUVs, Tempo travelers, etc. You can select any car that fits your needs and budget.
Why travel from Bangalore to Dharmasthala via Road ?

The experience of a road trip is unmatched by any other means, and Road trips allow you to get off the beaten path and see actual communities and natural wonders. You can stop at the following sightseeing paths on the way to make your road trip more enjoyable,

Hoysala Temple- Well-known for its architectural design, it's a place you can't miss visiting if you come to Hassan.

Gomateshwara Statue- The world's highest monolithic statue height of 17m, built by Chamundaraya in the 10th century, will be a delight to look at.

Hemavathi Dam- A breathtaking picnic spot that attracts tourists from around India will effortlessly pull you towards it.
Why choose Outstation cab service to travel from Bangalore to Dharmasthala ?


Outstation cab service is one of the most reliable and trustworthy. We provide the best possible and most comfortable taxi service at the most affordable price. We also offer Airport Taxi Services, Airport pick-up, and drop-out facilities from Bangalore to Dharmasthala. We offer the Best Car Rental Service in Bangalore.
FAQs on Bangalore and Dharmasthala one-way and Round trip.

Do I have to pay the full fee or only a one-way fee ?

At Outstation Cabs, you have to pay according to your trip. If you only travel from Bangalore to Dharmasthala, you must pay for that.

Can I also book a trip from Dharmasthala to Bangalore ?

Yes, We offer booking cabs from Dharmasthala to Bangalore as well.


To know more about our services call us on the Toll free numbers: +91 9972555713 +91 7676671797 +91 9900926533 or drop a mail at customercare@outstation-taxi.com

Our expert team will get back to you as soon as possible!.