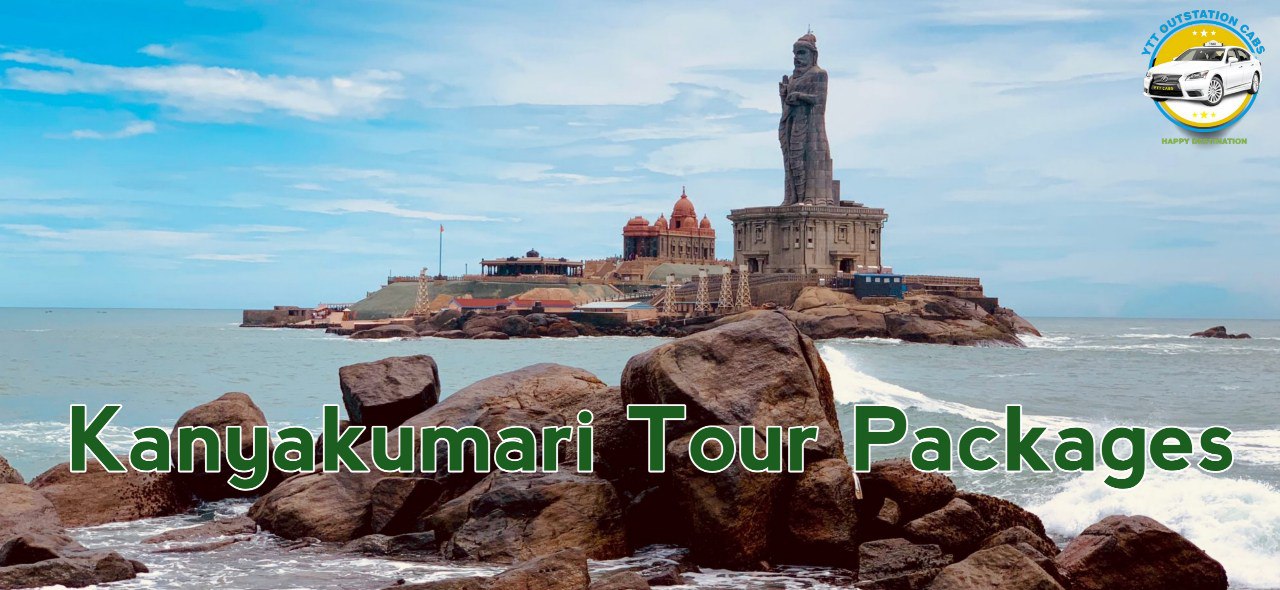 Bangalore to Kanyakumari Taxi | Bangalore to Kanyakumari Tour Packages
Sudhakar RCS ,

Kanyakumari Tour Packages From Bangalore


Kanyakumari, A beautiful tourist destination situated on the southern tip of India. It is well known for watching the sunset and sunrise over the ocean. Kanyakumari not only changes our perspective of observing the world but also provides immense peace. Vivekanand rock memorial, Thiruvallar statue, Kanyakumari beach are some of the most spectacular places of Kanyakumari.

It is a perfect destination for a long weekend or holiday. In today's time, your trip becomes much easier with the help of technology. You can book a cab for Bangalore to Kanyakumari through an Online Taxi Booking from Bangalore service like outstation and they will make sure of the fact that all of your travelling problems will have one solution. They will make your hassle journey safer with thoroughly sanitized vehicles.

Why choose Kanyakumari over any other place ?
We all live in an era where you can't differentiate between machines and humans. We were either running with body or mind for a total of 24 hours. In such conditions, a break from that fast-moving world seems compulsory for everyone. Even research has proven that you can work more efficiently after a break. Kanyakumari is well known for its beautiful shores, for its calming sunset and sunrise and that's why it seems ideal for a break from the world of hassle.

Why travel by cab to Kanyakumari ?

Every time we think about travelling by railway. The question mark comes over hygiene. Every time we think about travelling by air the question comes over budget so, in that situation travelling by Best Cars Rentals like Outstation sounds most decent. Travelling by cab not only gives us the independence to travel at our own pace but also lets us live the journey to the destination.
Frequently asked questions over Bangalore to Kanyakumari
What is the best possible way to travel from Bangalore to Kanyakumari ?
Ans: Travelling by cab seems to be the best option for travelling from Bangalore to Kanyakumari. you will get to see pretty landscapes
What are the best taxi booking choices from Bangalore to Kanyakumari ?
Ans: you can choose your preference and customization according to your need on Outstation. They also have the Best One Way Cab Booking so you can manage things in your way
How can I take a cab directly from Bangalore Airport ?

Ans: you can directly take a taxi from Bangalore airport with Outstation's Airport pickup drop taxi feature
To know more about our services call us on the Toll free numbers: +91 9972555713 +91 7676671797 +91 9900926533 or drop a mail at customercare@outstation-taxi.com


Our expert team will get back to you as soon as possible!.