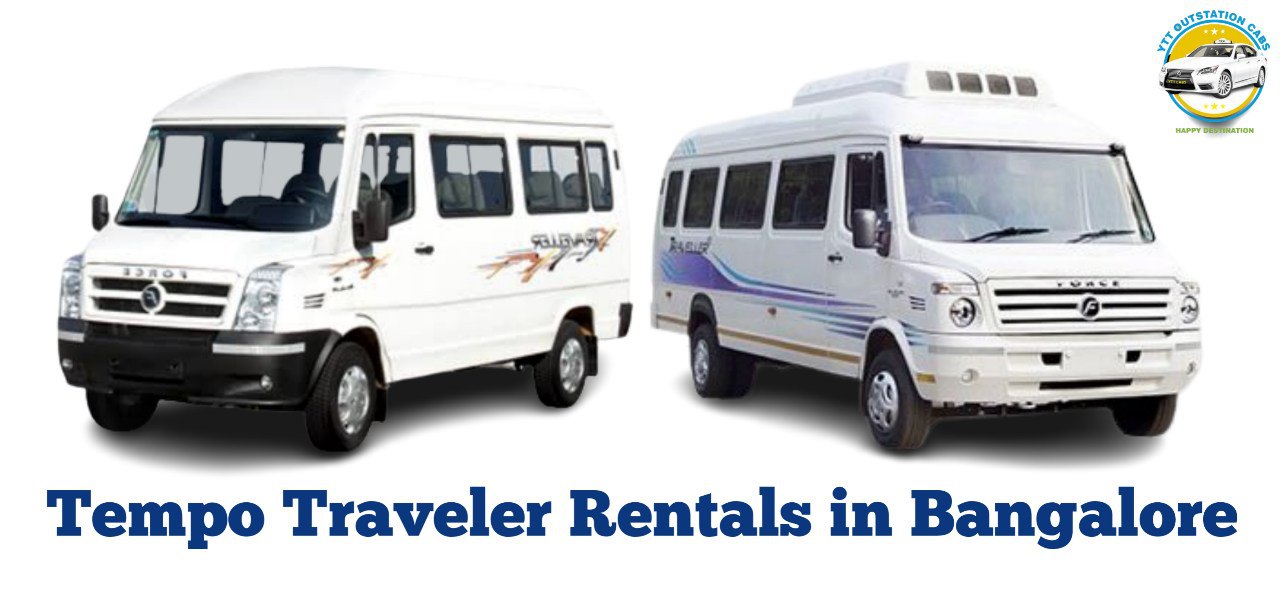 Tempo Traveller for rent | Hire Tempo Traveller in Bangalore
Sudhakar RCS ,

Details on the Tempo Traveller fare
Here at Outstation Cabs Rental Services you get the best offer for all the cabs that you want to book. All the vehicles and drivers are finalised on the basis of the ratings given by our customers so that you can enjoy your trip without any hesitation.

With services all over India, we ensure you a safe and comfortable ride at the most affordable price. You must visit our website for booking a safe and comfortable ride with outstation cab rental services. We have a completely transparent billing policy with no hidden charges.
Instances to Hire a Tempo Traveller

A tempo traveller is most common for occasions like marriage, picnic, Airport pickup, outstation drop off. But you can hire it for any occasion, there is no such fixed instance to hire a traveller. It is very luxurious, if we talk about comfort it is unmatchable, legroom is more than sufficient. You can book your traveller by providing all the sufficient details about your travel. You can book it from us in both online and offline manner, we are available 24/7 for our customers. Tempo traveller is one of the most used vehicles to travel in big groups as it is luxurious, safe, spacious, has charging ports, enough space for luggage, etc.
How Tempo Traveller makes your ride Comfortable

Tempo Traveller is fully loaded with luxurious features like Recliner seats, LED TV, Charging ports, sufficient legroom, A lot of space, ride quality, comfort, etc. Tempo traveller is a one-stop solution where we talk about long trips with family and friends.
A tempo traveller can accommodate a lot of luggage and is very spacious and comfortable. Hiring a Tempo traveller is one of the safest and most comfortable ways to travel with your family and friends.

It provides you with a very high seating capacity so that you can travel with your family all together rather than booking 2-3 different luxury cars.

To know more about our services call us on the Toll free numbers: +91 9972555713 +91 7676671797 +91 9900926533 or drop a mail at customercare@outstation-taxi.com

Our expert team will get back to you as soon as possible!.