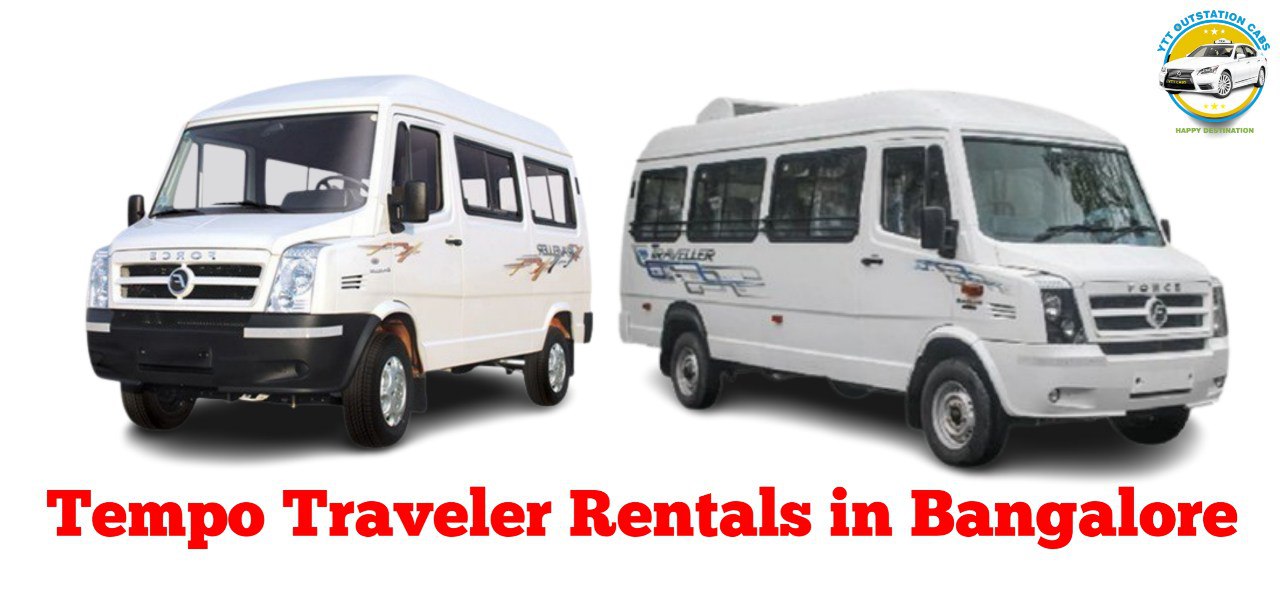 Luxury Tempo Travellers | Luxury Tempo Traveller for Rent
Sudhakar RCS ,

What's so special with OutstationTempo Traveler
Tempo traveler is most ordinarily used when an enormous group of people travels together because it is best in its segment and provides many features. To ensure our customer's safety, we suggest the drivers wear masks all the time, Tempo Travellers On Hire in Bangalore and they also advise the customers to wear masks along the journey. Not only this, our cabs and Travellers are sanitiser equipped.


Here are a few reasons to book your ride using Outstation.
Here at Outstation, we provide you with the most effective services at affordable prices. Tempo travelers' drivers have been experienced for several years now and are well aware of all the routes and tourist spots. Tempo Traveller Rental in Bangalore and for outstations as well.

We don't take any advance payment for booking confirmation, nor do we charge any booking cancellation fee, So our customers can remain tension-free while planning a trip and change their plan if needed. Airport taxi services, Airport pick and drop facilities are available. Our chauffeurs are well-mannered, experienced, and perfect for their jobs.

Outstation cab services are one of the most reliable and trustworthy. A Comfortable and safe ride, where we ensure to drop the passengers to their destination in quick time. We provide the best possible and most comfortable taxi service at the most affordable price.
Our cabs are available for both one-way and round-trips. We provide the Car Rental Service in Bangalore. Our services are unmatchable, and we provide the best possible comfort at the most affordable price. Outstation Cab rental services are one place destination for all your needs, and here you can choose from a great variety of cars, the one that you need.


To know more about our services call us on the Toll free numbers: +91 9972555713 +91 7676671797 +91 9900926533 or drop a mail at customercare@outstation-taxi.com
Our expert team will get back to you as soon as possible!.