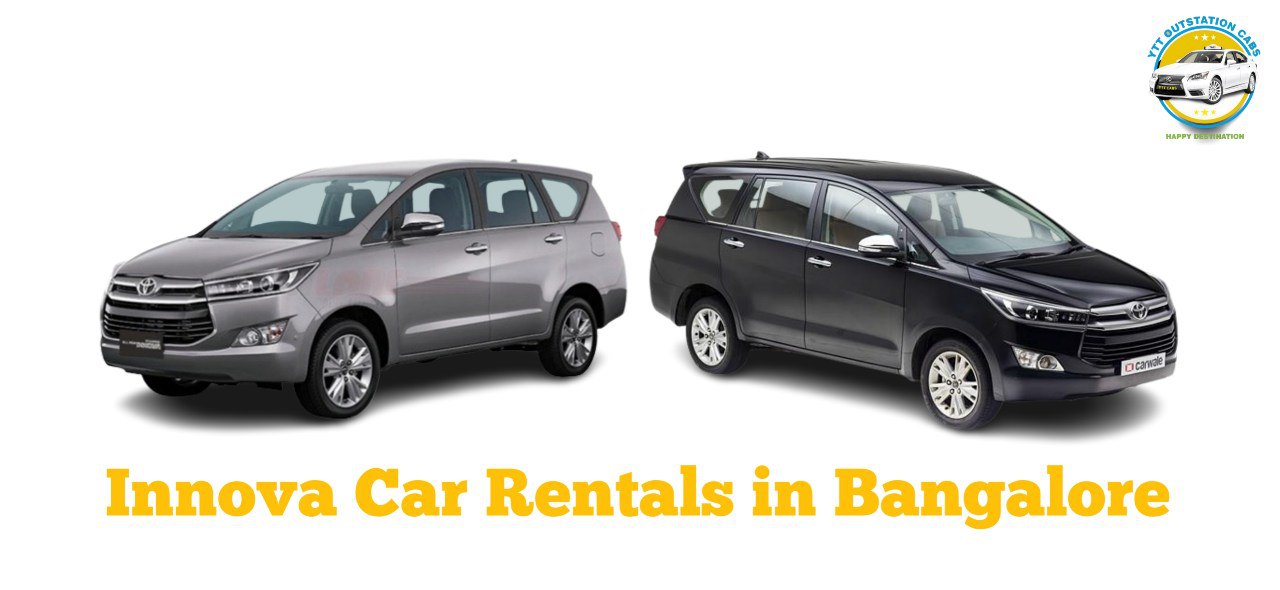 Innova SUV Car rent in Bangalore | Innova SUV rentals Bangalore | Taxi service in Bangalore
Sudhakar RCS ,

Innova SUV Car Rentals in Bangalore are easy with us Bangalore.


We provide Car Rental For Innova Crysta in Bangalore at the lowest rates to local and outstation customers.


The Innova hire in Bangalore package is the best choice for family members and business travelers who plan to travel in and out of the city frequently. Our one-stop shop is the best place to rent a car for all your needs.

Top-rated Innova cabs and car rentals are available in Bangalore. City Cabs Innova offers outstation cabs for Delhi, Coimbatore, Kerala, Pune, Mumbai, Chennai & Hyderabad and many more.

For outstation cab services, Outstation is your best choice. We provide Innova car hire for the outdoors in Bangalore to all of our customers. With Innova car hire, you can enjoy the ride to the fullest.

Interested in renting an Innova for outstation travel in Bangalore? You are at the leading Taxi Service in Bangalore offering outstation car rentals. Feel free to book the Innova SUV online at an affordable price only on OUTSTATION .

We provide Innova cars for outstation rentals from Bangalore. Book a cab for outstation travel from Bangalore by Innova outstation taxi services. Additionally, we provide Innova cabs with hotel drop facilities from Bangalore airport to your destination. Business travelers and others looking for safe, comfortable, and best service at a competitive price prefer our Innova car hire service in Bangalore.

Best INNOVA SUV for Outstation with Driver in Bangalore

The majority of people rent cars when they travel on vacation or from one state to another. Those who are looking for an Innova Innova Car Rental for Outstationare concerned about getting a good car at a good price. For some people, if a rental car company offers the best deal, they are the best. For others, the company must have the best fleet.
To know more about our services call us on the Toll free numbers: +91 9972555713 +91 7676671797 +91 9900926533 or drop a mail at Customercare@outstation-taxi.com

Our expert team will get back to you as soon as possible!.